Sunday Concert Program 2020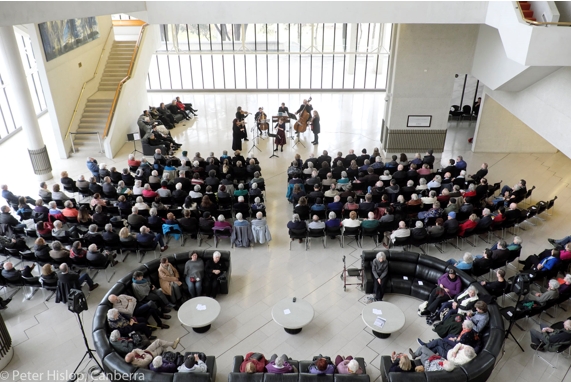 Photograph courtesy of Peter Hislop
COVID-19 Update:
Until further notice the High Court free Sunday concert program has been put on hold. If you wish to receive an email notifying you when the program resumes and to receive updates on concerts and a direct registration link, and please email This e-mail address is being protected from spambots. You need JavaScript enabled to view it

---
Mia Huang - Love from Russia & China
Sunday 19 January 1:30pm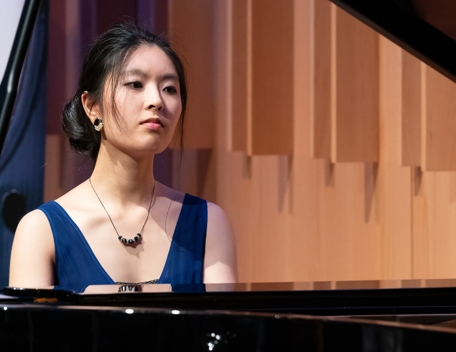 Photograph courtesy of Bradley Cummings
Join concert pianist Mia Huang in an afternoon of colourful musical tales from Russia and China.
Explore the Russian psyche through arrangements of Russian classics by world's leading pianist-composer Vyacheslav Gryaznov, the Romanticism of Tchaikovsky and Medtner, and the war-driven, witty worlds of Shostakovich and Prokofiev.

Mia commenced her piano studies at the age of 4 and graduated from Bachelor of Music (piano performance) at the ANU School of Music ANU in 2019. She was a multiple awards recipient during the course of her studies, and has performed at various Australian and international venues. She is an active performer in solo and chamber music, and recently collaborated in Mozart's Piano Concerto K.453 with members of the Canberra Symphony Orchestra and ANU School of Music. In 2019, Mia participated in the Moscow Conservatory International Summer School in Russia and was invited to perform at the Rachmaninoff Hall, Moscow. The process of digging deep into a piece of music gives her great joy, and she longs to share this joy with others.

For more information and to listen please visit: https://spaces.hightail.com/receive/FfmtkeRDpY/bWlhLmh1YW5nQGFudS5lZHUuYXU=

Duration 60 minutes.
---
Jelena Stojkovic - Roses of East

Sunday 26 January 1:30pm


Photograph courtesy of Marc Senna
Join Pianist Jelena Stojkovic on a musical journey through the diverse cultures of the East. The concert opens with Romanticism and one of its most prominent Russian representatives, Nikolai Rimsky-Korsakov and his Scheherazade, followed by a foray to Maurice Ravel and his impressionistic sound worlds. With works by Marko Tajcevic and his Seven Balkan Dances, Jelena Stojkovic draws connections to Serbia and interprets the contemporary sounds of contemporary composers: the German Dorothea Hofmann, who dedicated her compositions inspired by old Serbian songs to pianist Jelena Stojkovic (premiere); Arno Babajanyan from Armenia, Miroslav Štatkic from Serbia and Fazil Say from Turkey – the brilliant conclusion of a concert program that creates bridges between celebrated works of the past and the flowing compositional development of the present.
The transcultural exchange of music is of great importance to pianist Jelena Stojkovic, who studied at the conservatories in Belgrade, Munich and Augsburg. During the last few years she has made successful appearances as a soloist and as a member of the Animando – Klaviertrios, the Bayerischen Philharmonie and the Quartett Quattro per Due (two pianos and two percussion instruments), which focuses on contemporary music. Her social commitment is evident in her concerts at the German Week of Culture in Cairo and the European Weeks in Passau. She is also a member of the multinational quartet Quattro per Due and the trio Contrasts, performs in international chamber music projects for transcultural understanding and gives solo concerts. She lectures at the Leopold Mozart Centre of the University of Augsburg and, since 2016, conducts Serbian Orthodox Church choir Sveti Jovan Vladimir in Munich.
For more information please visit: http://www.jelena-stojkovic.com
Duration 60 minutes.
---
Phoenix Collective - Ye Olde England

Sunday 9 February 1:30pm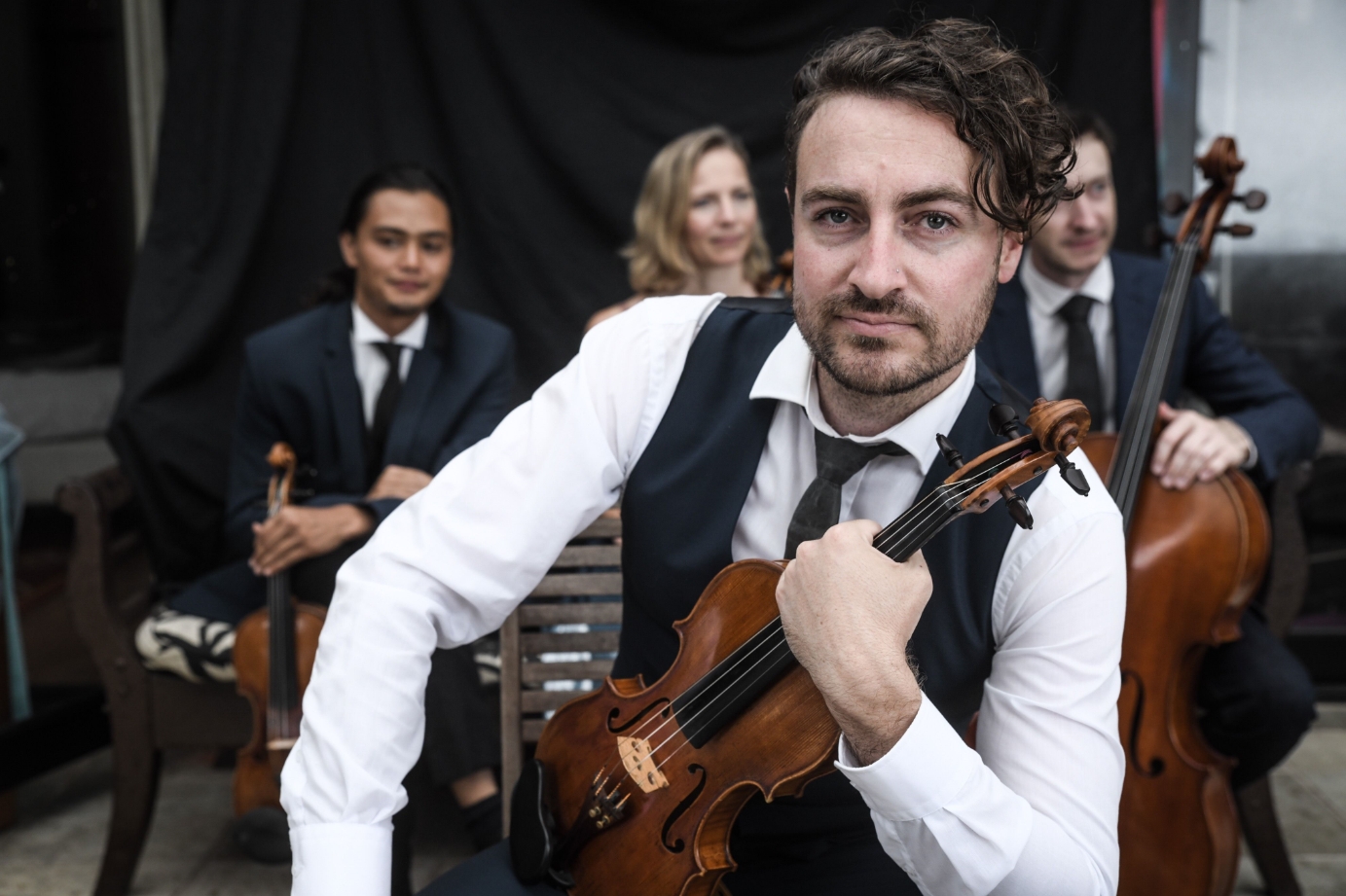 Photograph courtesy of Phoenix Quartet
Pianist Dr Edward Neeman (Juilliard School/ ANU) teams up with Violinist, Dan Russell (Artistic Director, Phoenix Collective) for a recital from Ye Olde England. Calm, restful works evoking scenes of lush green pastures and mother England. Violin and piano sonatas by Delius and Elgar pave the way for one of the most exquisite works in the violin repertoire, The Lark Ascending by Ralph Vaughan Williams, a work based on English poet, George Meredith's famous poem.
The Australian-American pianist Edward Neeman has performed across five continents. Critics have lauded him as a "true artist" with "an excellent technique" who "isn't afraid to put a distinctive stamp on whatever he touches, without resorting to mannerism." A top prizewinner of numerous international piano competitions, including first prize in the Joaquín Rodrigo Competition in Madrid, Dr Neeman has appeared as a soloist with the Prague Philharmonic, Sydney Symphony, Melbourne Symphony, Kentucky Symphony, Symphony of Northwest Arkansas, and the American West Symphony among others.
For more information please visit: https://phoenixcollective.com.au/artists
Duration 60 minutes.
---