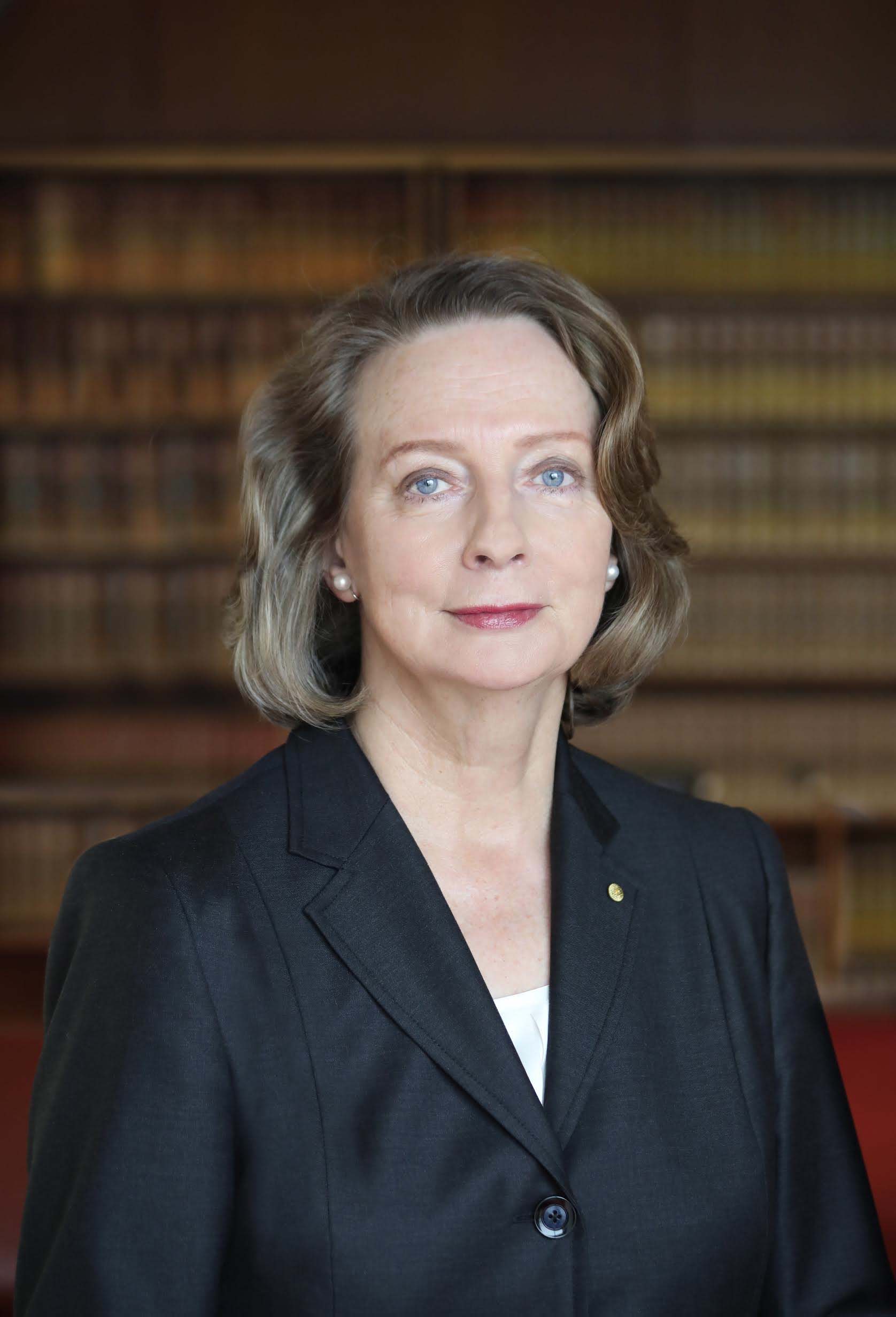 The Hon Chief Justice Susan Kiefel AC
LLM (Cantab)
The Honourable Susan Mary Kiefel was appointed Chief Justice of the High Court of Australia on 30 January 2017, having served as a Justice of the High Court since 3 September 2007.
Her Honour was born in Cairns, Queensland, Australia in 1954. She was educated in Queensland and at the University of Cambridge, where she received a Master of Law. Having been admitted to the Queensland Bar in 1975, in 1987 her Honour became the first woman in Queensland to be appointed Queen's Counsel. She became a Justice of the Supreme Court of Queensland in 1993, and a Justice of the Federal Court in 1994. For four years (2003 to 2007) her Honour served as a part-time Commissioner of the Australian Law Reform Commission. She also held a commission as a Justice of the Supreme Court of Norfolk Island from 2004. Her Honour was awarded the Companion in the General Division of the Order of Australia in 2011.
In 2008, her Honour was made an Honorary Fellow of Wolfson College, Cambridge and a Doctor of the University of Griffith University. She was also made a Doctor of Laws honoris causa by the University of Queensland in 2009, and awarded the Honorary Degree of Doctor of Laws by the University of Adelaide in 2018. Among other things, her Honour is a titular member of the International Academy of Comparative Law; an Honorary Bencher of the Honourable Society of Gray's Inn; and an Honorary Professor of the Faculty of Law at The University of Hong Kong.